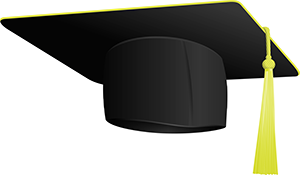 Senior Ad Order Form
Parents and Guardians of the Class of 2020,
It is hard to believe, but Junior year is ending, and Senior year is right around the corner. The 2019-2020 Yearbook will be a special one for a variety of reasons, but most importantly, because your Senior will be in the book. In an effort to make sure you have an early opportunity to purchase your book or ad (we have completely sold out the past two years), the staff is sending this order form home with your child. Yes, it is early, but the number of books and space allotted for ads is finite.
If you wish to purchase a 2019-2020 Yearbook for your Senior, the cost will be $50, and the full amount will be due upon receipt. You may pay by cash or check. Senior Ad prices are listed below. One half the the total amount is required as a deposit to reserve your space. The remaining balance will be billed to you upon return to school in August. Please note that no book or ad space will be reserved without payment/deposit. Please return this completed form to Mrs. Honeycutt no later than May 17th. After this time, no additional ad space will be sold.
I wish to purchase the following for my 2020 Graduate, ________________________________:
_____ 2019-2020 Yearbook $50
_____ Full Page Ad $175
_____ ½ Page Ad $125
_____ ¼ Page Ad $75
_____ ⅛ Page Ad $50